Found It! Geocaching Podcast is a podcast where geocachers will get the chance to tell their stories and share experiences with other geocachers in the community. In the middle of it you´ll find us – Patrik Norén (Team Bioniczz) and Patricia Leeman (Team Drent) – and we will listen to your stories and at the same talk about our experiences while we are out doing what we love.

Most of the episodes are made in Swedish but when a international geocacher joins in on a interview we will do the whole episode in English. The stories we would like you to tell can consist of everything from different types of geocaches to experiences and memories.
In addition to geocaching, we would like to encourage people to take care of their health, both mental and physical and be outdoors to keep noth body and mind in shape for future adventures.
Our material, episodes and stories are free to listen to, with a few exceptions. Go visit our Patreon page for extra material and behind the scenes work, at the same time – you are supporting us in our work.
History
Found It! Podcast was created in the autumn of 2019 because we had come to realise that there was no Swedish podcast that focused on the topic of Geocaching. Patrik, who already produces podcasts, pitched the idea to Patricia, who after some hesitation agreed to be co-hosting at least a couple of episodes just as a test, and it all ended with the podcast being published on most of the platforms and podcast directory available in Sweden.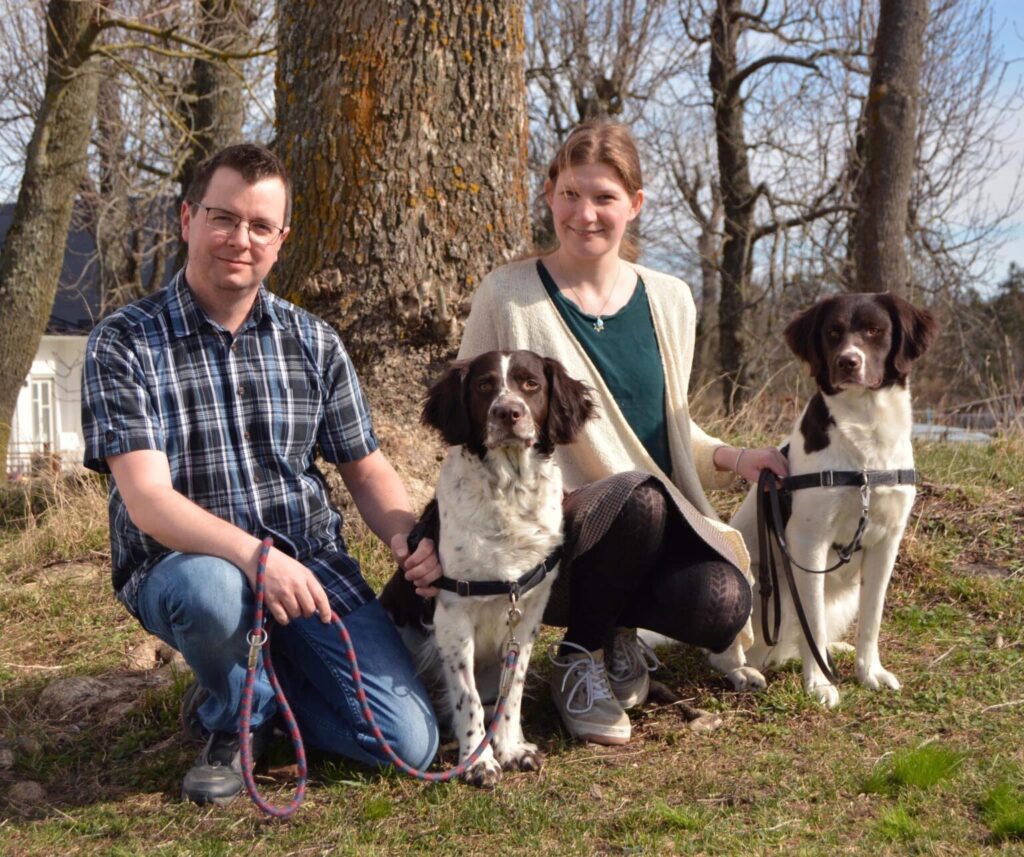 Patrik works in e-commerce and spends a lot of his free time watching horror movies, play music and shoping second hand artefacts.
Patricia works as a Licensed Veterinary Nurse and spends much of her time photographing, training with the dogs and reading books.
We both share an interest in nature and culture, which we also think is worth sharing, which is why the Found It Geocaching Podcast has become so much more than just talk about tupperware in the woods and how to find them.